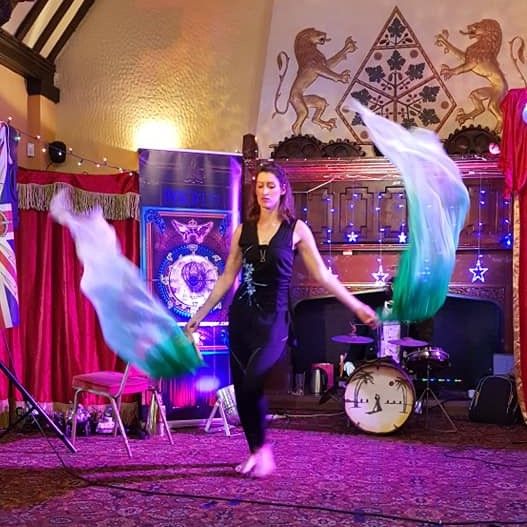 Autumn Haze
Earth
Trained in a variety of dance styles, Autumn Haze joined the Elementals for the 2019 festival season. She previously ran her own dance company, and currently runs the webseries 'The Brilliant Entrepreneur', and the travel blog 'Natalie PortVan'.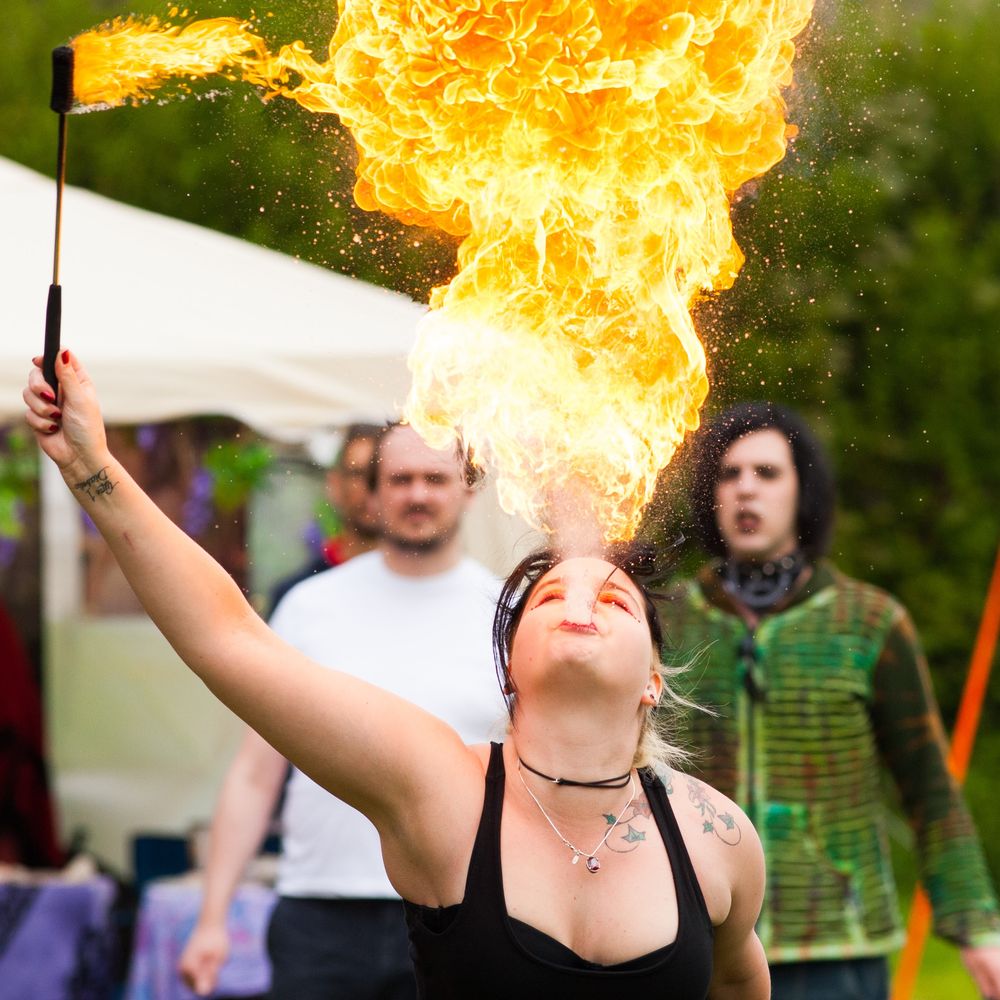 Dragon Rose
Fire
An accomplished fire performer of 10 years' experience, Dragon Rose was the first Elemental, contributing fire breathing, poi routines and choreography. Along with her partner, she also makes jewellery and owns a wide variety of snakes, lizards and spiders, and runs reptile parties to help people conquer their fears of these creatures.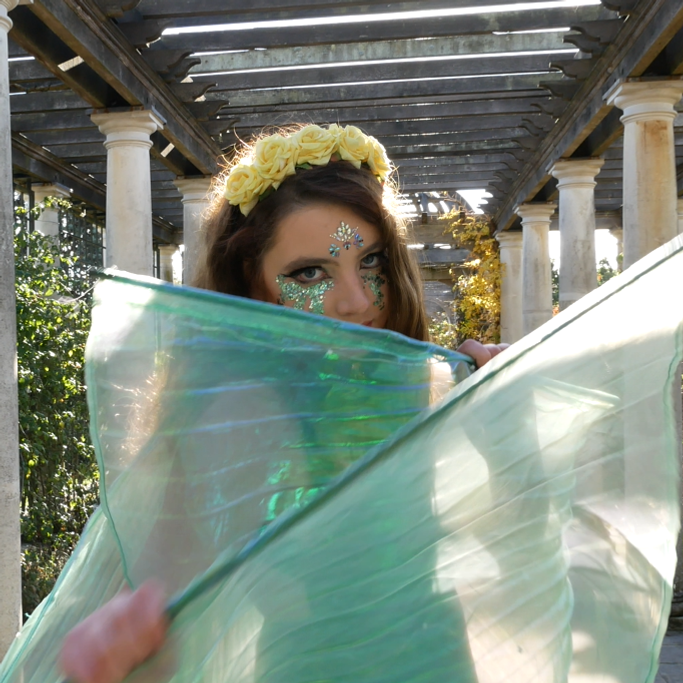 Florina Fae
Earth
A gifted veil and fire fan dancer, Florina toured with the group for four years, occupying all four elemental positions over that time. In her final incarnation as Earth Elemental she appears in the video for Natural High.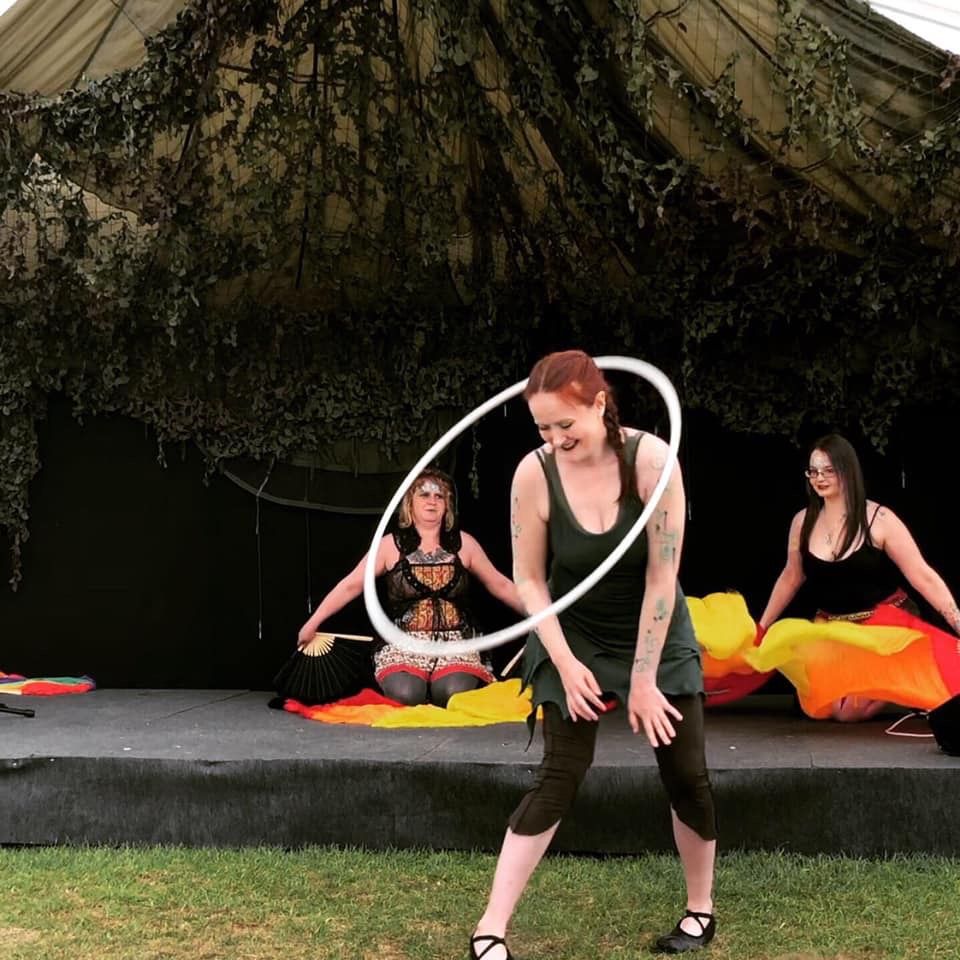 Mayday Moon
Air
Mayday Moon has been hooping since 2013. She hoops to show her inner femme fatale, and loves cats and working with children. Originally from Richmond, Virginia but currently based in Belgium, she says she is "thrilled to be an Elemental as part of my European experience"!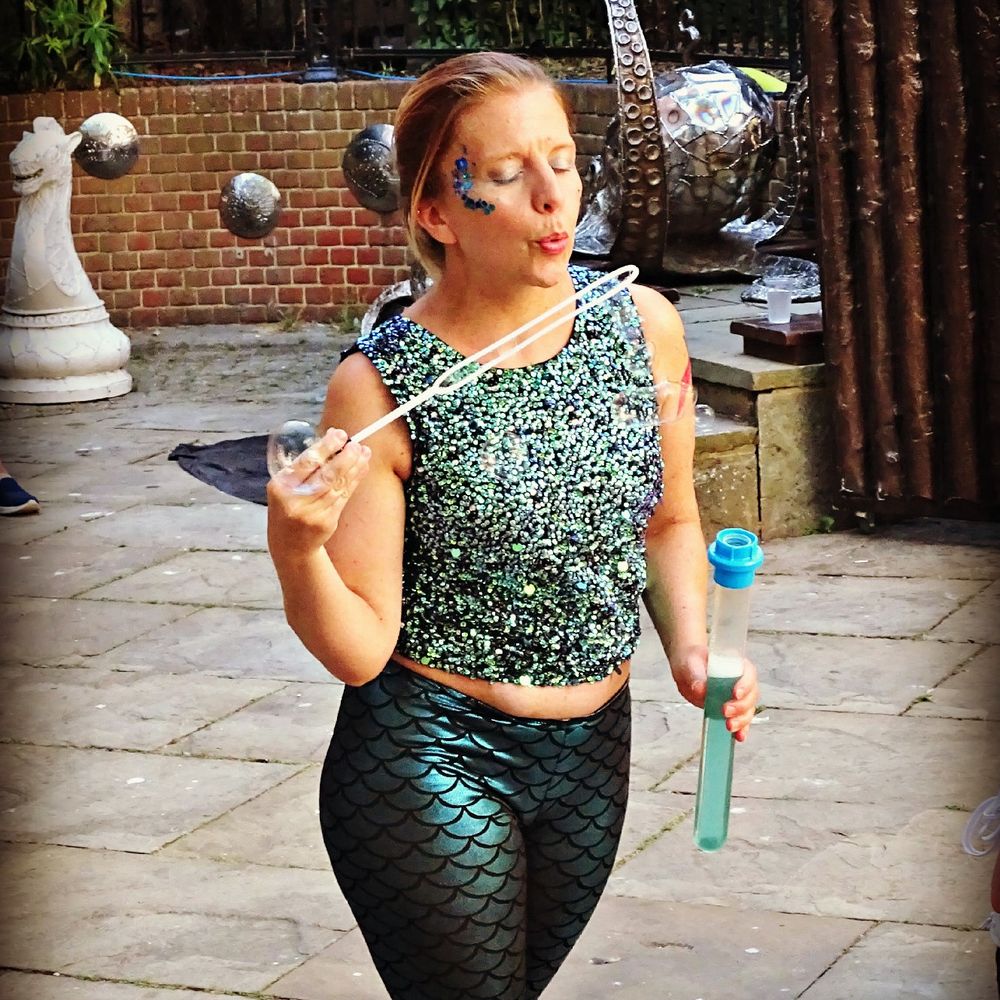 Moonlight Senara
Water
Our Cornish mermaid has been performing with the group since 2015 and appears as the Water Elemental in the Natural High video.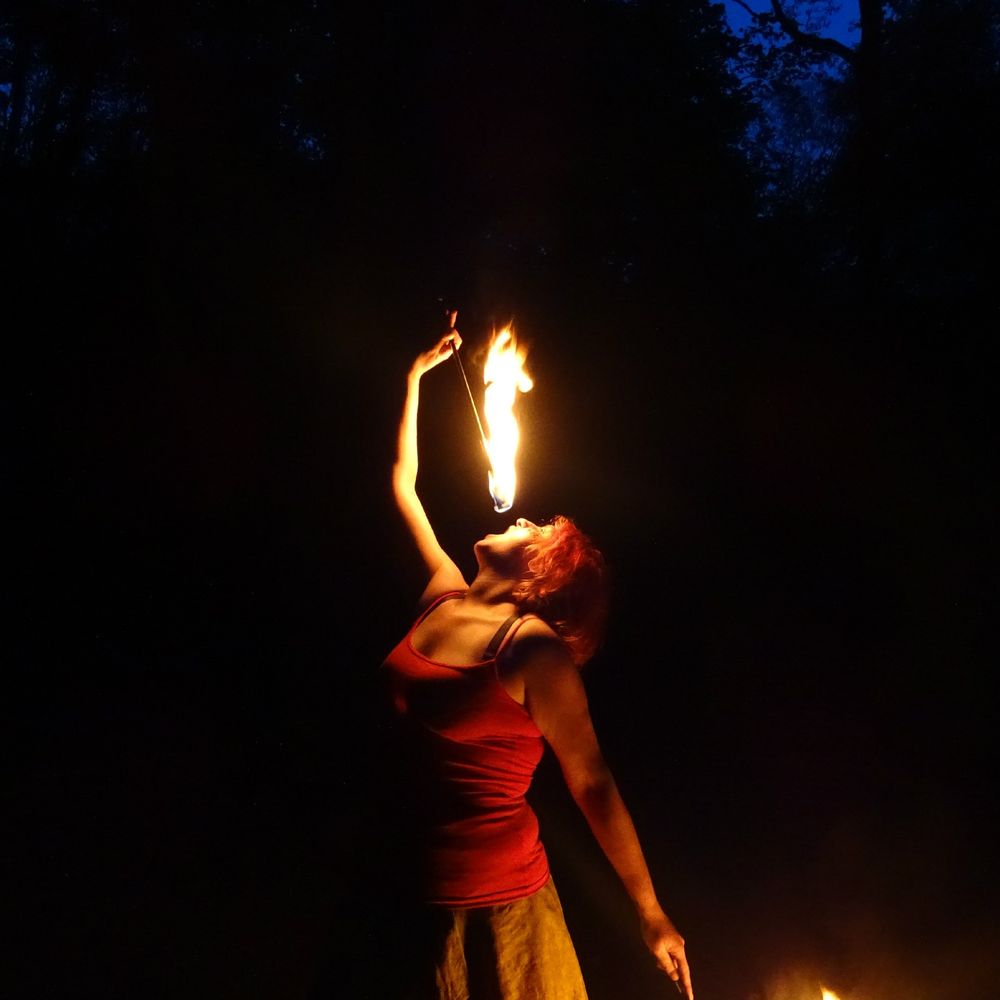 Phoenix Blaize
Fire
A multi-talented flow artist, fire spinner and sideshow performer, Phoenix Blaze has worked with a vast array of major musical acts, events and troupes, while still finding time for a sideline in rescuing and caring for abandoned and disabled animals.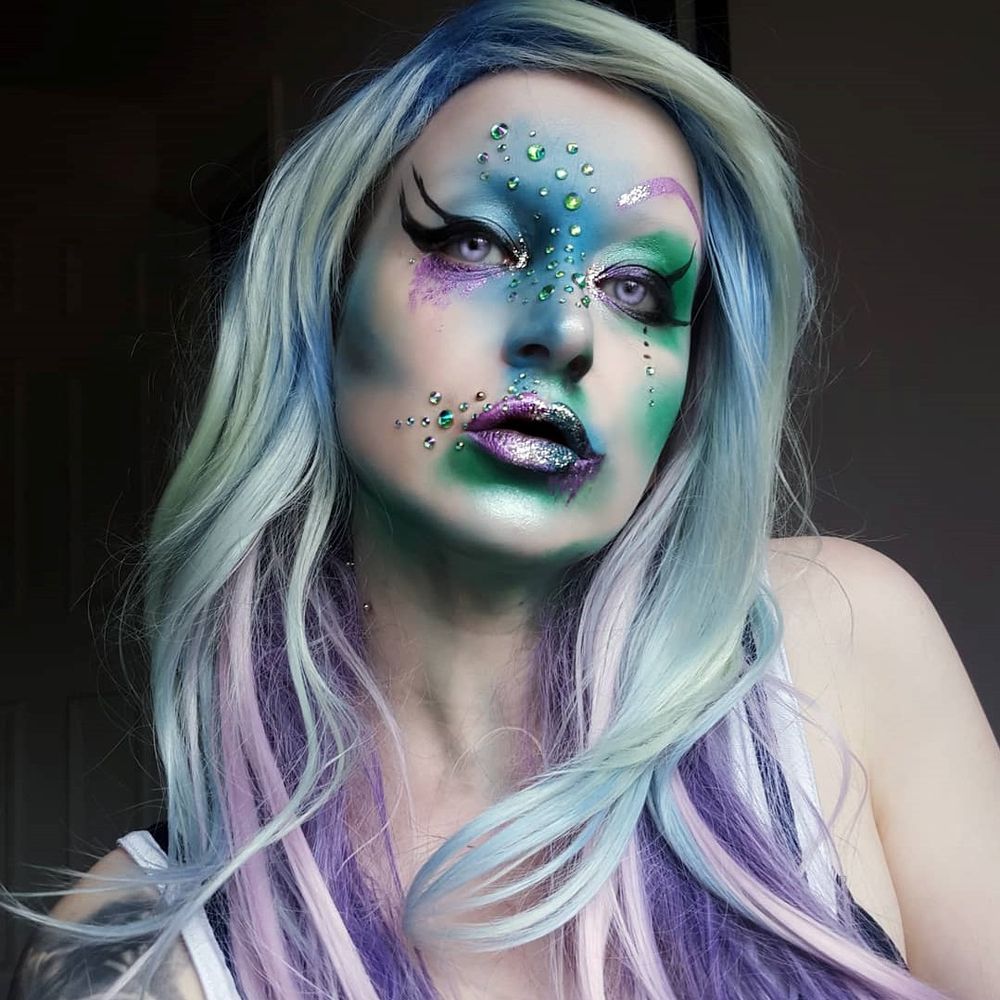 Siren Bizarre
Water
A talented Makeup Artist specialising in SFX, prosthetics and prop sculpture, Ms Bizarre provided makeup for the Journey of an Empath photoshoot and performed double duty as MUA and Elemental at the group's first ever show.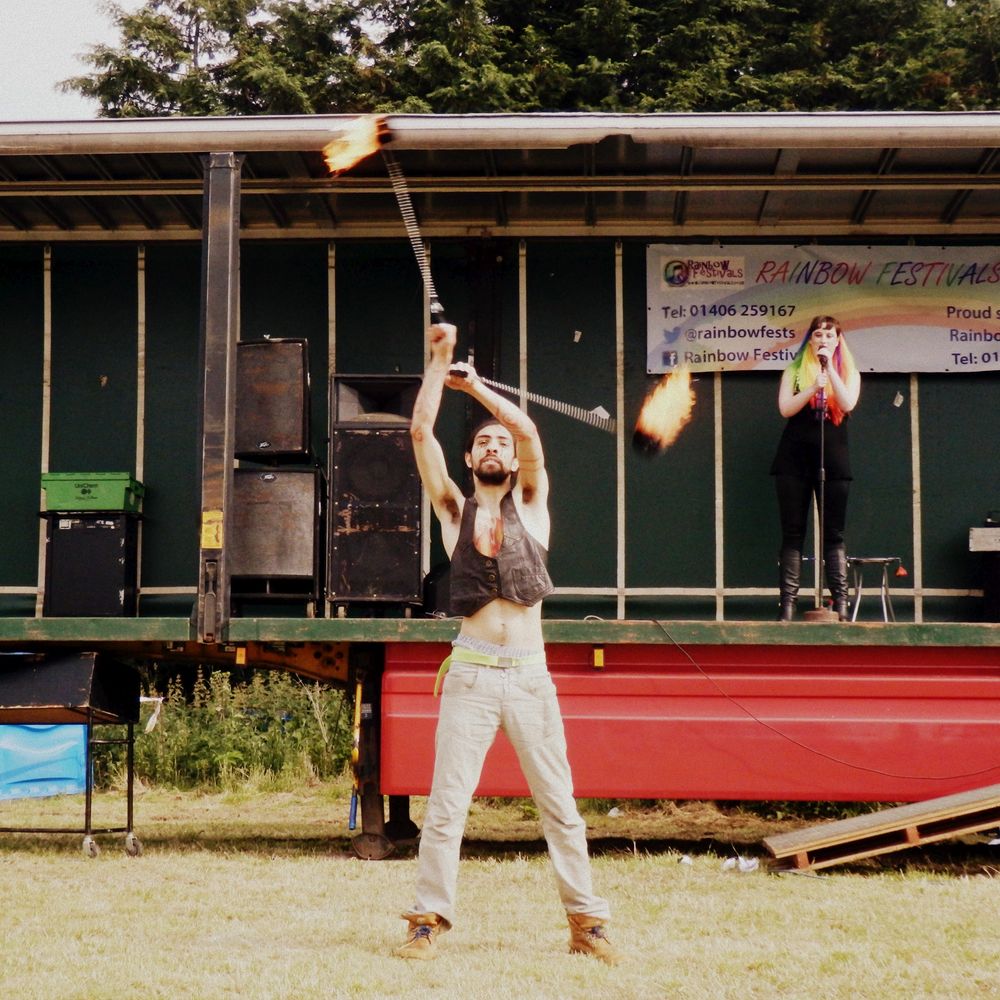 Solar Flare
Fire
A fire poi specialist, Solar Flare is a regular guest performer for the Fire Solo and Karmic Emergency.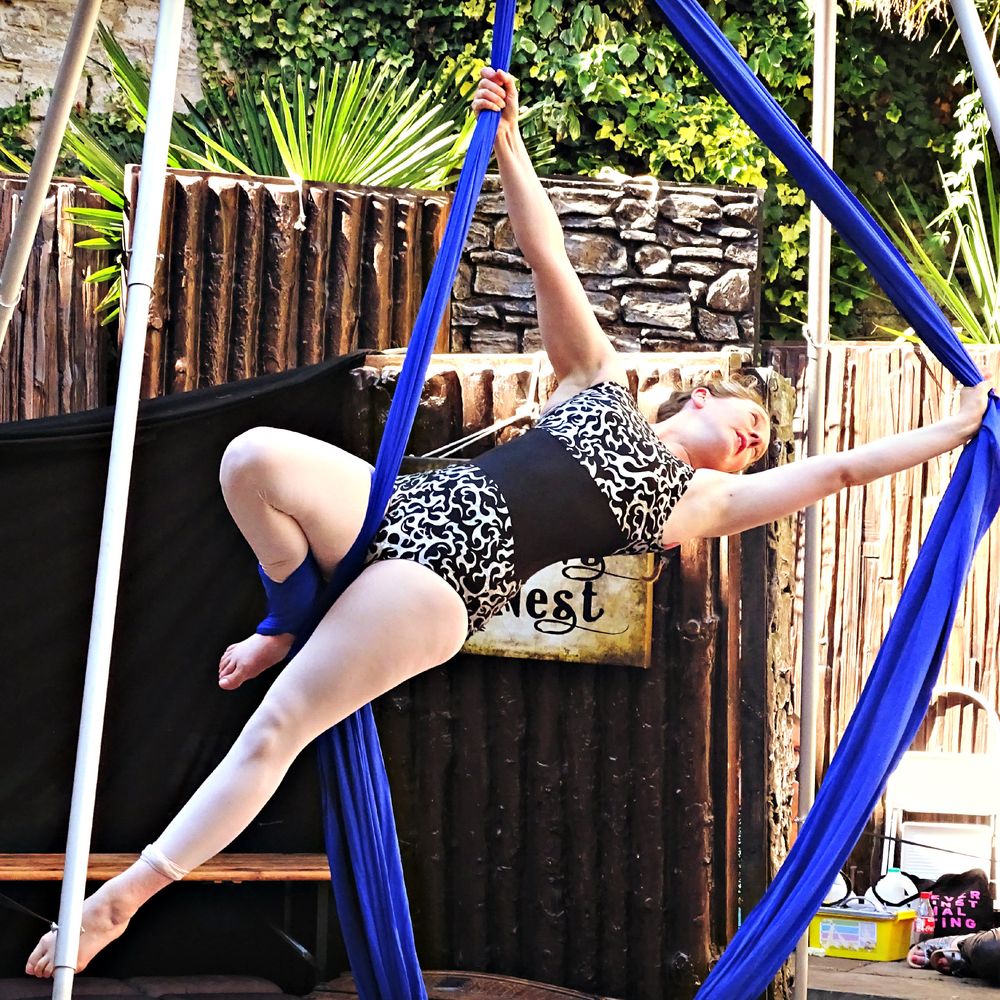 Halcyone Skye
Air
Halcyone is a professional dancer, aerialist, choreographer and teacher. She is currently working on creative techniques and projects with her dance company - Circles and Shadows - and enjoying teaching aerial to students on the BA (Hons) Dance Degree at Newcastle College. Her aerial passion lies in aerial silks: the puzzle and challenge that they provide and the ephemeral moments of beauty that they organically create. Find out more at her website.