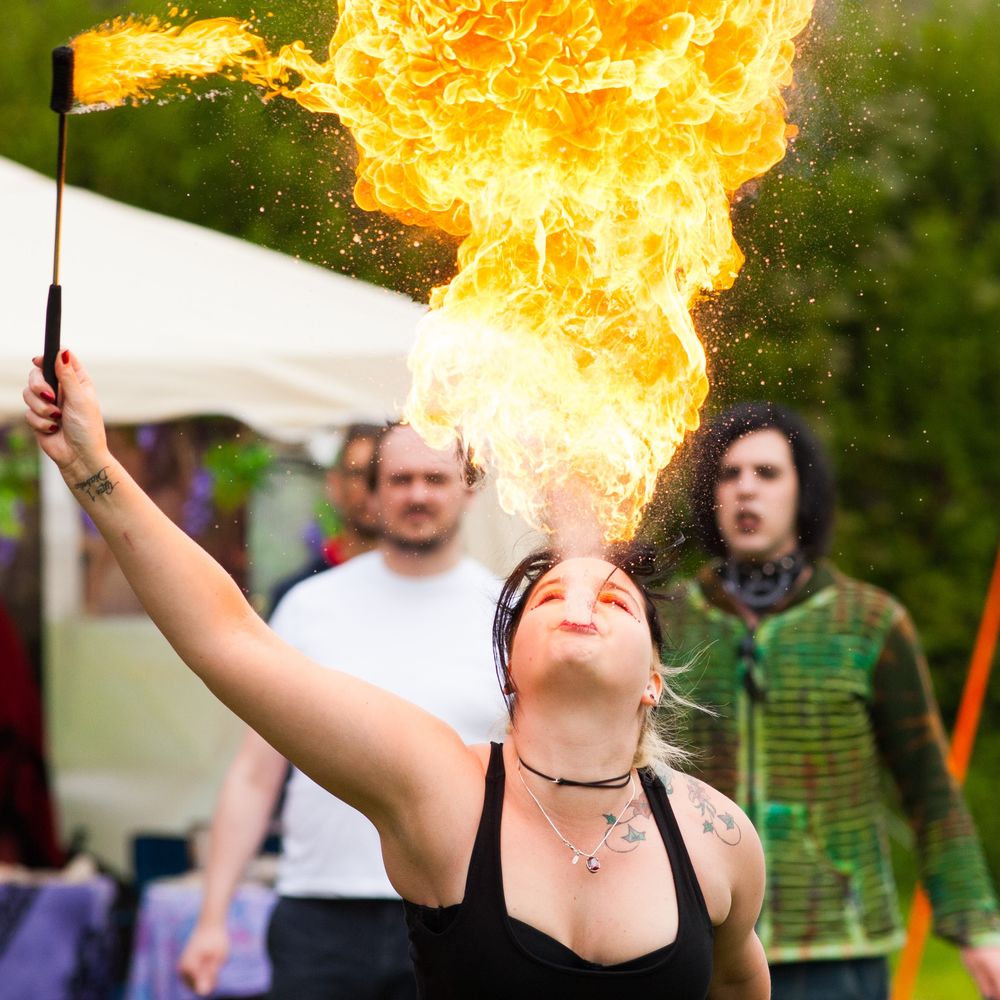 Dragon Rose
An accomplished fire performer of over 10 years' experience, Dragon Rose was the first Elemental, contributing fire breathing, poi routines and choreography. Along with her partner, she also makes jewellery and owns a wide variety of snakes, lizards and spiders, and runs reptile parties to help people conquer their fears of these creatures.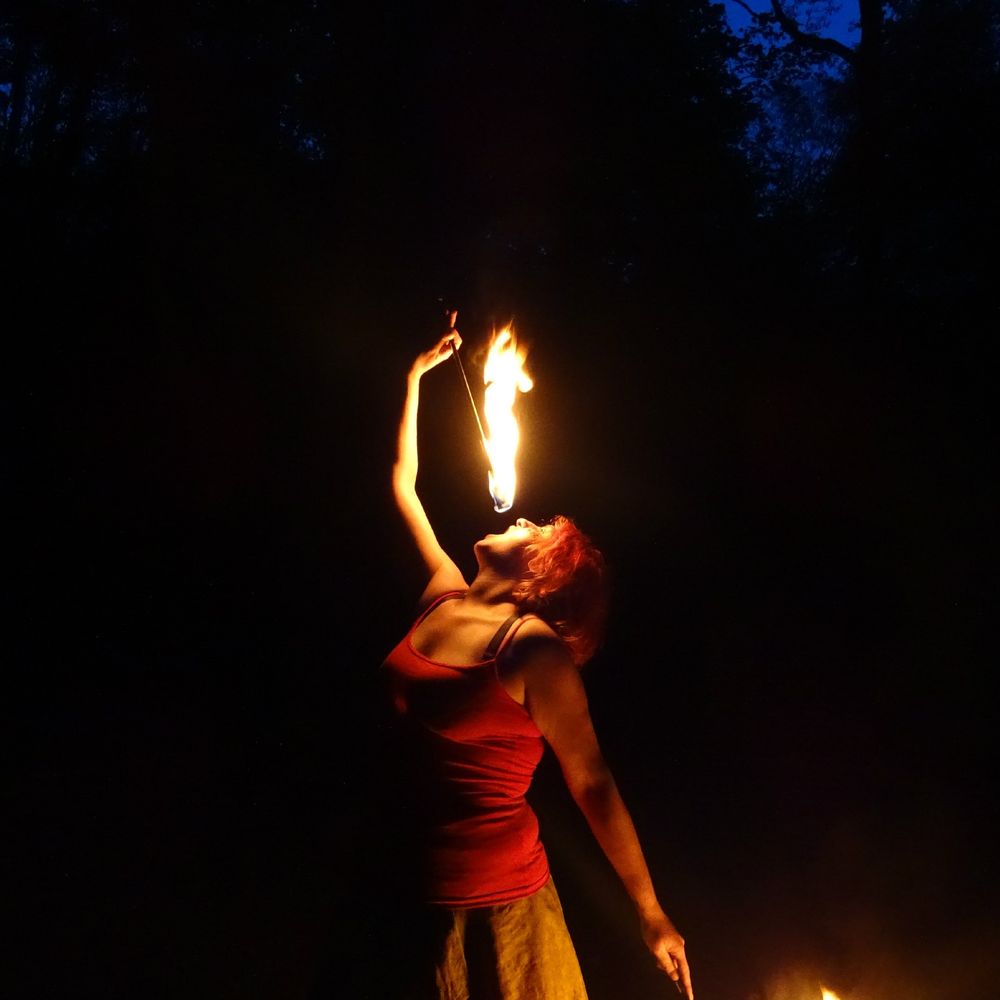 Phoenix Blaize
A multi-talented flow artist, fire spinner and sideshow performer, Phoenix Blaize has worked with a vast array of major musical acts, events and troupes, while still finding time for a sideline in rescuing and caring for abandoned and disabled animals.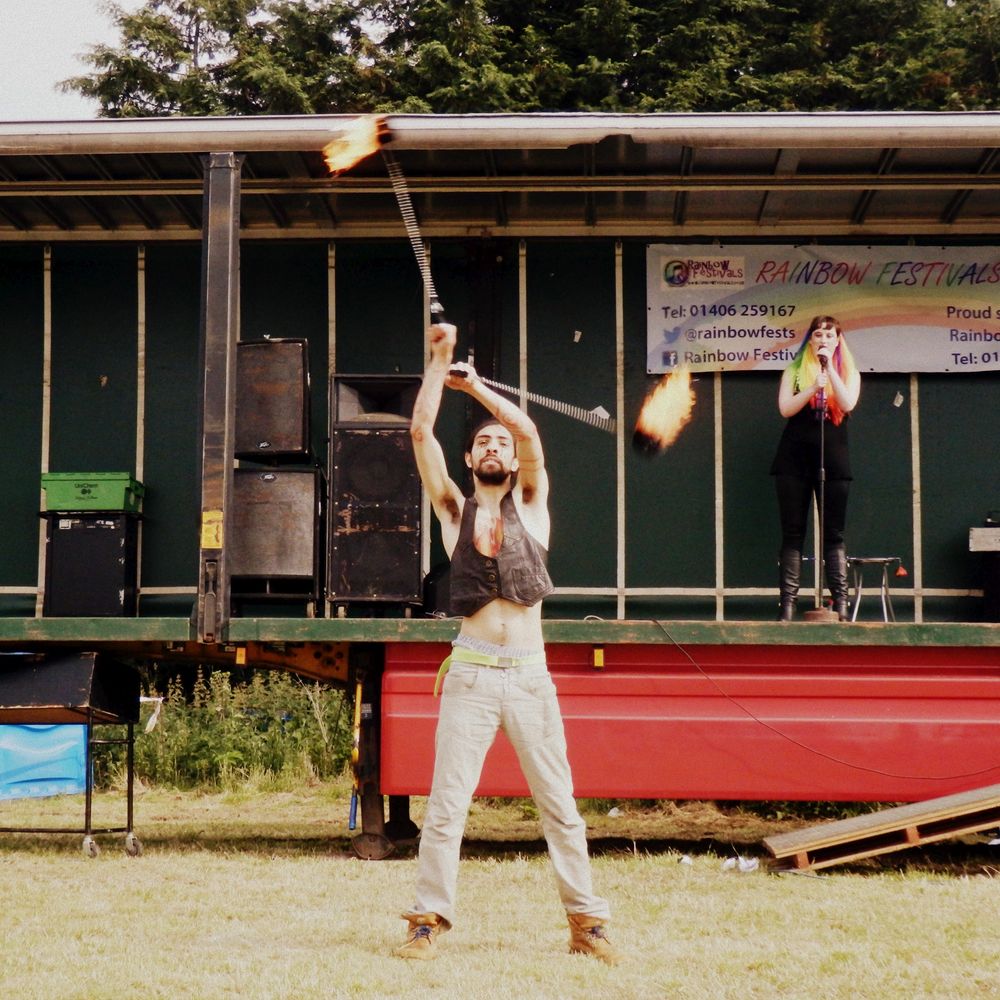 Solar Flare
A fire poi specialist, Solar Flare is a regular guest performer for the Fire Solo and Karmic Emergency.